WHY I RUN: ANYA CULLING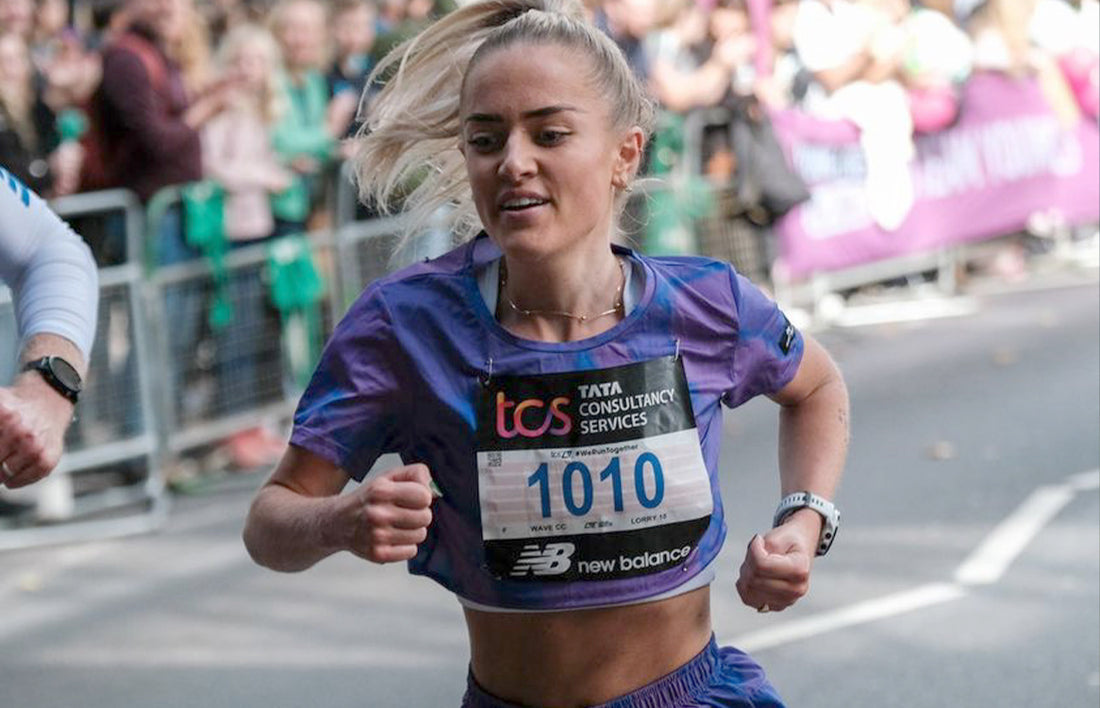 BY Ben Hooke
Global lockdowns meant - well, we all know what they meant, we were there. One of the symptoms of Covid, though, was an explosion of hobbies. Chess,
reading
, gaming, baking. 
For many, the antidote to isolation was exercise - a daily dose, especially for those in the UK who were limited to an hour outdoors. And the easiest access to outdoor exercise was Couch to 5K. Get out and start running and it led to a reminder of, a reconnection with human locomotion.
For Anya Culling, running's renaissance changed her life. The start point was the same: mental health miles. Get out of the house. Although, Anya wasn't a complete novice - she'd run the London Marathon and completed a couple of running events but lockdown saw her catch the running bug good and proper. Addicted. Obsessed. In love. 
Since then, her progress has been astonishing - hours taken off marathon times, winning 10k races, setting race records and being named Athletics Weekly's Improved Road Runner of the Year. 
"I've always been sporty but it's always been team sports - cricket and hockey have been my main ones. But I never consciously thought: right, I'm going to start running. I was just running with my brother and my Mum. My Mum was doing Couch to 5K. Just a family getting out the house in lockdown. My Dad would walk the dogs at the same time."  
It's clear quite early on in our chat with Anya that a competitive spark was at least part of the reason for her speedy progress. 
"My brother is a very good sportsman - he would go on a run with me but make it his mission to one-up me. He'd take a rucksack and carry weights and things and drop down and do 20 push-ups, or push me to do the same. He ran with 20kg of dog food in his bag!
"He was faster than me and at each corner he'd let me catch up with him but now he will never run with me because he's just like: I can't keep up with you - which is mad. 
"Basically I'm super competitive. I always have been. I make everything into a game, like a little competition. Even when the microwave is going I like to see how much you can do in those times."
The majority of people, once lockdown had finished, let go of their passing lockdown loves - but Anya turned a fleeting romance into a quest to become truly fleet of foot. And the camaraderie of running clubs helped to turn a fling into a serious relationship.
"I always kind of laughed at solo sports, and was a bit like: why do you do that? When I came back to London, in those gap s between lockdowns, I joined a running club because it was socialising outside. 
"And so I started running with other people, and I saw that it is a team thing too. And then I associated running with being back with people after the pandemic. And that's why I loved it so much. I loved this run club so much and literally, from there, running became my personality. The people I met at run clubs and through running became friends - I'm off to watch the football with them now."
It would be easy at this point to go straight into Anya's numerical progress - but any time shaved off multiple distances is quite obviously a symptom of potentially the purest passion for running we've ever seen. 
And so evident when you meet her. Her eyes light up and she leans forward as she talks more and more about her self-confessed obsession.
We ask: has this happened before? Do you dive into things like this often? If not, why running?
"No. Running is the first time I've really noticed a dive this deep into something. I've liked - even in school," when passions are never temporary, of course. 
"I think the more I loved it and the deeper I got into it, it just became so obsessive like I listen to running podcasts, I asked for running books for Christmas. The more I loved it the more I found myself doing it. The more I did it naturally, I just got better.
"It was actually quite simple. I loved it so I carried on doing it and I loved it even more and it kept kicking me on. 
"I also hate being bad at things. And maybe that's kind of my mentality. I'm really determined. I hate seeing my brother being better than me at stuff. So I work to beat him, but then I want to be leading a track session, fistbumping the guys at the end, getting well dones. It's positive reinforcement. It becomes a virtuous circle."
Very virtuous indeed. This time last year, Anya hadn't run a sub-three hour marathon. Her last 26.2? 2 hours 36 minutes, shaving almost two hours off her 2019 personal best and finishing in third place of all British females.
"I did three hours and five minutes at Manchester Marathon last year. In December last year I did the Valencia Marathon and that was the one that I was like: okay, I'm really gonna see how fast I can run. 
"I still didn't know what I was capable of and that is when I broke three hours and that's when I was a bit, like, I can do this. My splits always basically are always negative - quicker in the second half. 
"Even at London this year I didn't drop any time in the second half. I didn't even feel that dead at the end. I clearly wasn't broken and I still don't know my limits, which I'm just so excited by going into the new year. Because I don't think I've given it a hundred percent yet."
What could 100% look like? 
"My coach Nick and I have a joke that we
will
both be at the next Commonwealth Games. And it is a joke but also I'm like that's it: make it happen."
From couch to 5k to Commonwealth athlete has a nice ring, we reckon.