THE FOUR ELEMENTS CHALLENGE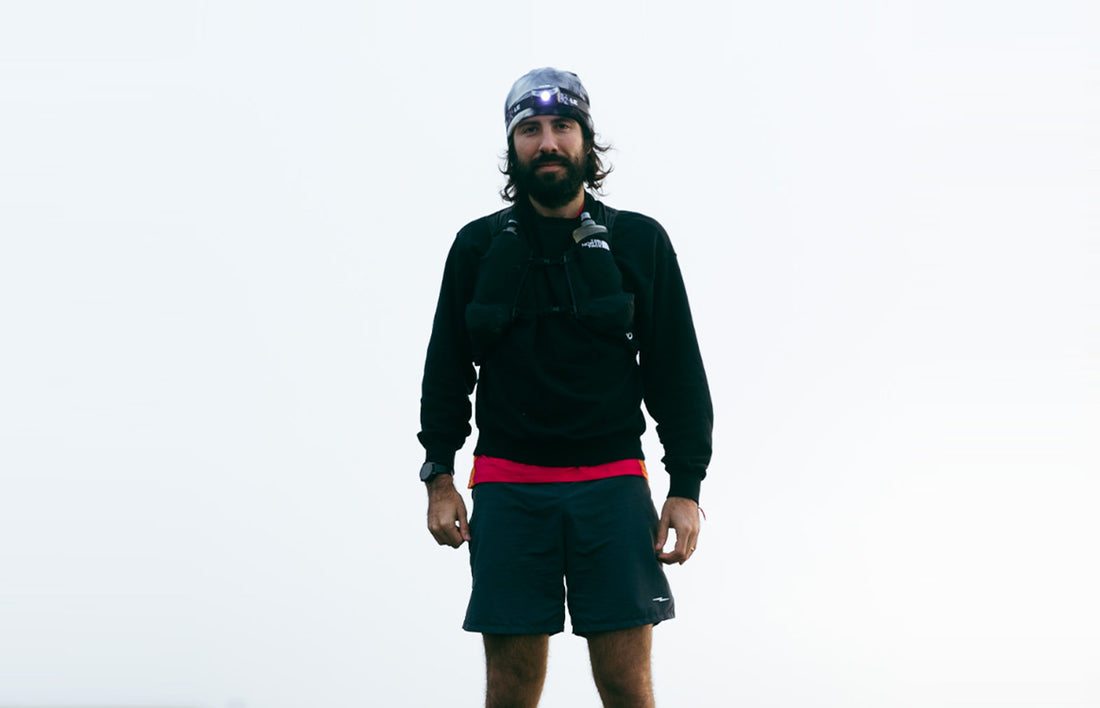 BY michael doughty
On the other side of challenge is peace…
I've spent my whole life playing football and I underestimated the simple joy that I was afforded every day through earning a living outside.
Since I retired in September 2020, I've been chasing that feeling. My friend Jordan and I recently completed four ultra marathons in four days in support of EarthPercent, an environmental charity as we sought to ignite change through challenge. We called it the Four Elements and each ultra was 50km in a location which represented air, fire, earth and water.
Day 1 - Dartmoor
The hills are alive with the sound of…… PURE. PAIN.
We completely underestimated how challenging the gradient would be. Having trained in predominantly flat locations it was brutal going up and down those hills for 50km but we managed to stick it out and couldn't help but appreciate the breathtaking scenery along the way.
The misty air view in the morning was a highlight and a reminder of the power of the elements.
Day 2 - The Jurassic Coast
Please no more hills….
It started in a similar vein to day one. Vertical. But after some self talk and a reminder that we were here out of our own free will, I started to lighten up and remember the joy of movement and being outside.
Weirdly that mental realisation coincided with the route flattening out and us being able to enjoy some of the most beautiful parts of the world.
We finished in the sea, washing off the day and being held afloat by the water element.
Day 3 - The New Forest
I promise I didn't take anything dodgy…
The day started with stroking wild horses as the autumn sun shone. I felt like I was in a movie and almost thought someone might have slipped a mushroom in my coffee because of how beautiful everything looked. This picturesque view quickly turned into a deep internal challenge as my body reminded me that I was north of 100km in less than three days.
At 47km, the fire burned hard as I came close to tears with physical pain, as I bolted forward and remembered one of the main motivators of this challenge was to prove those who have told us that nature can't perform wrong.
We proved its power though clocking a 4.41km split 147km into our third day head to toe in hylo products.
Day 4 - Regent's Canal
A beautifully flat route as we journeyed back into our community, the places where Jordan and I grew up. London.
I witnessed my overconfident self get a harsh reality check as I felt like the challenge was already over. After 10km, it felt easy for the first time, I felt strangely fresh and turned to Andy, hylo's Creative Director and one of our supporters on the trip: "I think I might try a 10km personal best today". He laughed, knowingly.
I was wrong. And nature was there to teach me a harsh lesson. The next 40km was brutal. The body was broken but running home to my family and friends was something I will never forget.