RUNNING 16 BRIDGES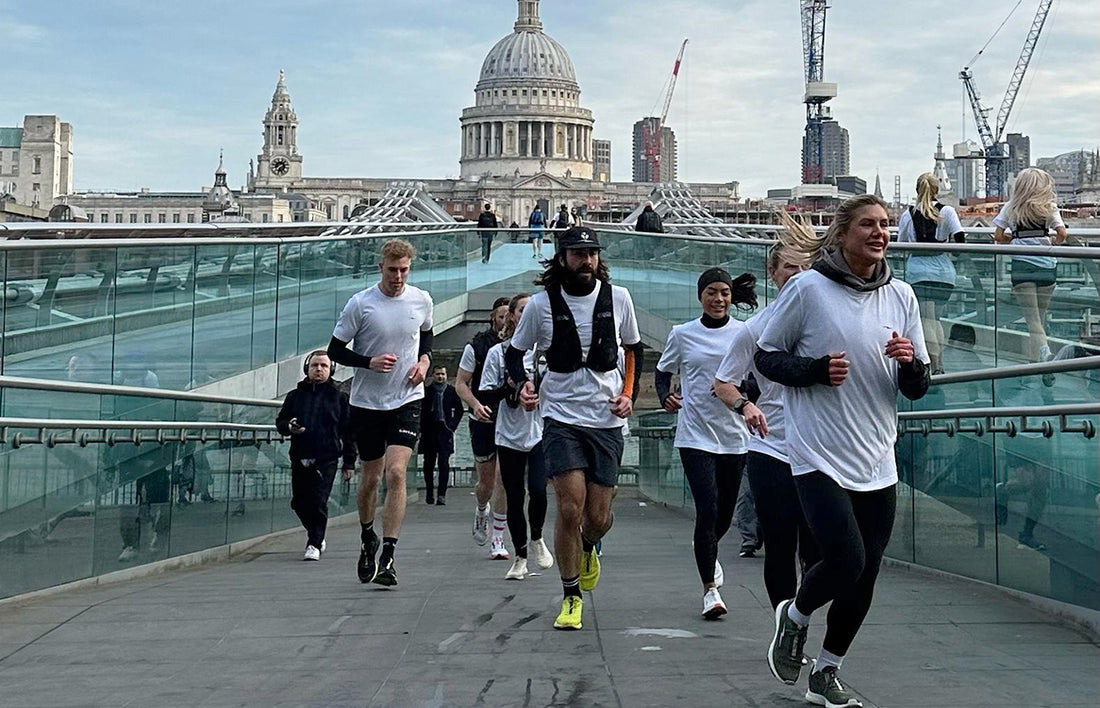 BY Ben Hooke
The topic of mental health has had more focus than ever in recent years. And this is hugely positive. Vital. But the job is not done. The continuous nature of everyone's individual health means the job is never done. The maintenance is as important as the spotlight. 
And we believe in running's role in nurturing mental health. It would be silly to say running is the be-all and end-all in improving poor mental health - one run won't solve everything.
But we believe that running's power is significant. One run can improve a lot. And sometimes, the open road is the space you need to find solutions, acceptance or peace. 
So, to celebrate Mental Health Awareness Week, we ran a half-marathon across 16 bridges with 16 members of the Mental Health Awareness Club in London. Slow, steady pace. No pressure. Nothing but each-other, the next step, and the next bridge. Mindful running. Not mindless, or aimless. 
Originally founded to promote the benefits of exercise on your body and mind, MHAC creates a community to raise funds and awareness for mental health charities. 
Having suffered from depression for a number of years, founder Tommy Leete decided to simply design a tee to raise awareness for mental health and help others who might be going through something similar. This was picked up by Alice (Denham-Smith, co-founder), who having seen mental-health struggles was keen to help wherever possible.
Time moved on and doubts crept in for Tommy about being so public with his struggles, this unfortunately coincided with a spiral into a more severe depressive episode. 
But with a nudge from Alice, Tommy embarked on a series of therapy sessions, which gave him the tools to drive positive change for himself and ultimately sparked the resurgence of the Mental Health Awareness Club.
"It was an idea that started a friendship and continues to build friendships," says founder Tommy Leete.  
"The club was set up by two unassuming introverts to promote the benefits of exercise on our physical and mental health, whilst raising awareness and funds for mental health charities.
"The process is slow paced and fun, very much like our social runs. Step by step, we're bringing people together, expanding our community, strengthening ties and making a difference for others via sales of merchandise and an array of social runs at our favourite coffee spots."
Part of the project was a training plan, a care guide for runners who use running as therapy - consciously improving your mindful running. 
"The training programme we put together for the 16 Bridges run was with the intention of linking body and mind. Alongside a clear training plan for our runners we interspersed mental health to-do's, giving our team some fresh tools to help with the mental aspect of training and daily life." 
You can download it here.