THE hylo FOOTWEAR RANGE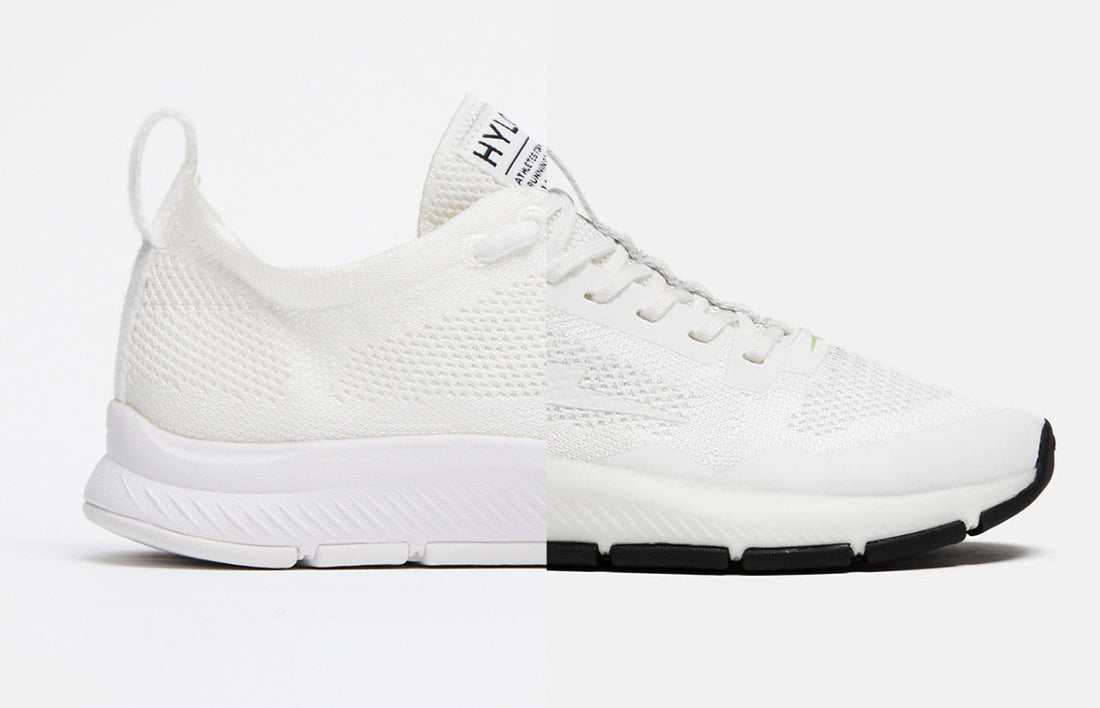 BY Ben Hooke
Not sure which hylo trainer is the one for you? You're in the right place. 
The
RUN
and the
LIGHT
both share our impact values. hylo's entire footwear range is centred around the use of renewable materials - reducing our reliance on fossil fuels. The range is recyclable - powered by hyloop, our more life platform. It is our commitment to ensure every product is vegan with the entire footwear range lab-certified vegan by Eurofins.
For the hylo
RUN
, we took the learnings from our community and their feedback about the hylo LIGHT to create a performance running shoe that is comfortable, cushioned and responsive.
The hylo
LIGHT
is still an OG favourite at hylo and for our Champions of Tomorrow too but it is now clearly defined by the core benefits that made it loved from the very start. We can confirm it's seriously comfortable.
WHAT THEY'RE BUILT FOR
The RUN
Built for short to middle distance road running. The hylo RUN's bio-based EVA and Pebax®  midsole provides an ultra-cushioned and responsive ride to match your energy on short to middle distances. Its midsole is nitro-infused at pellet level to create the highest propulsion and lowest density when hitting the ground and bouncing back.
The LIGHT
Running-inspired, the hylo
LIGHT
uses the latest engineering and material innovation to achieve all day comfort for the everyday athlete. It's breathable, light, and seriously comfortable.
THE BENEFITS TO YOU
The RUN
CUSHIONED
The hylo RUN's bio-based EVA and Pebax® midsole is ultra-cushioned to minimise your ground impact on short to middle distances. 50% bio-based EVA, 18% Pebax, 32% POE & Fillers.
COMFORTABLE
The
RUN's
knitted, sugarcane-derived upper combined with the added dirt resistance of a bio-based toe guard allows you to run in complete comfort in ever-changing, road-running conditions.
RESPONSIVE
Made to match your energy. The hylo
RUN
is engineered with a 9.5mm heel-to-toe drop and a 20mm stack height to provide maximum responsiveness on even the toughest road runs.
The LIGHT
COMFORTABLE
Your foot's new comfort zone. Enjoy a cushioned landing and snug fit through the combination of our Corn Spring® midsole, Algae BloomTM insole and sugarcane-derived upper.
LIGHT
Made of just 16 components, the hylo
LIGHT
weighs just 240g. Our single-layered, engineered knit pattern ensures a flexible, lightweight feel.
BREATHABLE
The hylo
LIGHT's
engineered knit, PLA upper lets the entire foot breathe providing ventilation in any weather - during any activity.