HOW THE hylo LIGHT WAS MADE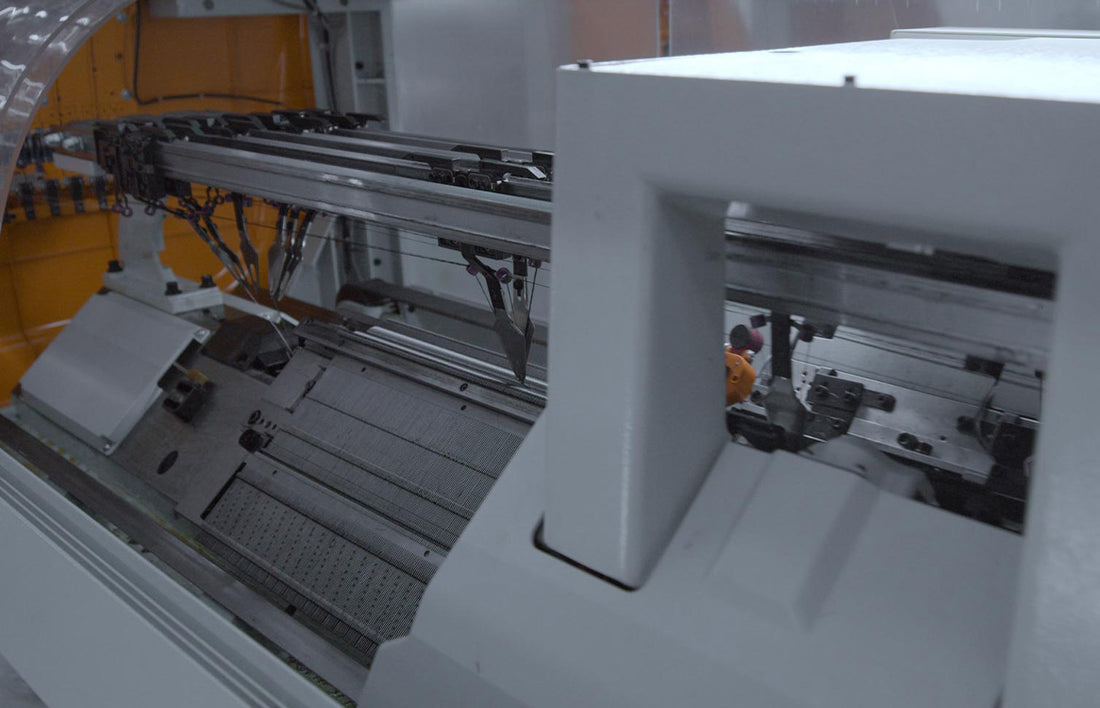 BY Ben Hooke
Fossil fuels are the first cause of the climate crisis. The entire sportswear industry is built using them. We're eliminating the use of fossil fuels (or petroleum-derived) by using renewable materials in our sportswear. The vision is to remove them from the future of running. The race has begun - and we're moving fast. Our first product, the hylo
LIGHT
 has six key stages in achieving high performance for everyday athletes and low impact on the planet. 
Materials Selection 
The hylo
LIGHT
 starts with the best materials for performance and impact. Our focus is on renewable materials as we need to move the industry beyond petroleum-based material dependency. Petroleum derived materials have been a staple of sportswear but they  are finite, can take thousands of years to biodegrade and are carbon-intensive to produce. The
LIGHT
 prioritises renewable materials because they are regenerative, biodegradable and recyclable - and crucially use less carbon. 
Design, Engineering and Impact Analysis
The process then moves to design. Our designers build digital 3D models with as few components as possible. At this point, it is vital to understand the benefits of the shoe's design on both the performance and impact. We design to get more out of less - less carbon, less material waste and less material.
Performance Testing 
The materials we use are ground-breaking so we stringently test their performance to ensure they're ready for the hard yards. The shoes are lab-tested at component level, after which they're put through their paces by our team of wear-testers. Our testers range from elite to everyday athletes and the data obtained during this process informs several rounds of iteration and improvement. This loop goes on until we arrive at the best product possible.
Manufacturing
Once the performance of the
LIGHT
 meets our required standard, we move into mass production with SEMS, our production partner. 80% of a shoe's impact comes from the materials and manufacturing stage so we have taken every step possible to reduce our carbon footprint compared to the average running shoe. We have achieved this through marginal gains in the way we dye our shoes, the way we knit our uppers together and an optimised supply chain - alongside countless other one-percents. These efforts have resulted in a carbon footprint 52% lower than the industry average running shoe. 
Delivery
After production, the
LIGHT
 travels by sea freight, not air freight because air freight is 44 times more emissive than sea freight. In addition, we combine as many orders as possible to maximise the use of our shipping container space. The innovative design of our FSC-recycled cardboard shoebox means no additional packaging is required in delivery from our warehouse to your door. 
More Life
The
LIGHT
 is designed for all day comfort for your everyday performance. However, we still take accountability for the products we make - even while they're on your feet. hyloop is our more life platform to extend the lifespan of your
LIGHTs
 through care repair and recycling. Once your shoes eventually deteriorate, you can send them back to us where we use them to make future products - and give you £10 in hylo credit for keeping them out of landfill.